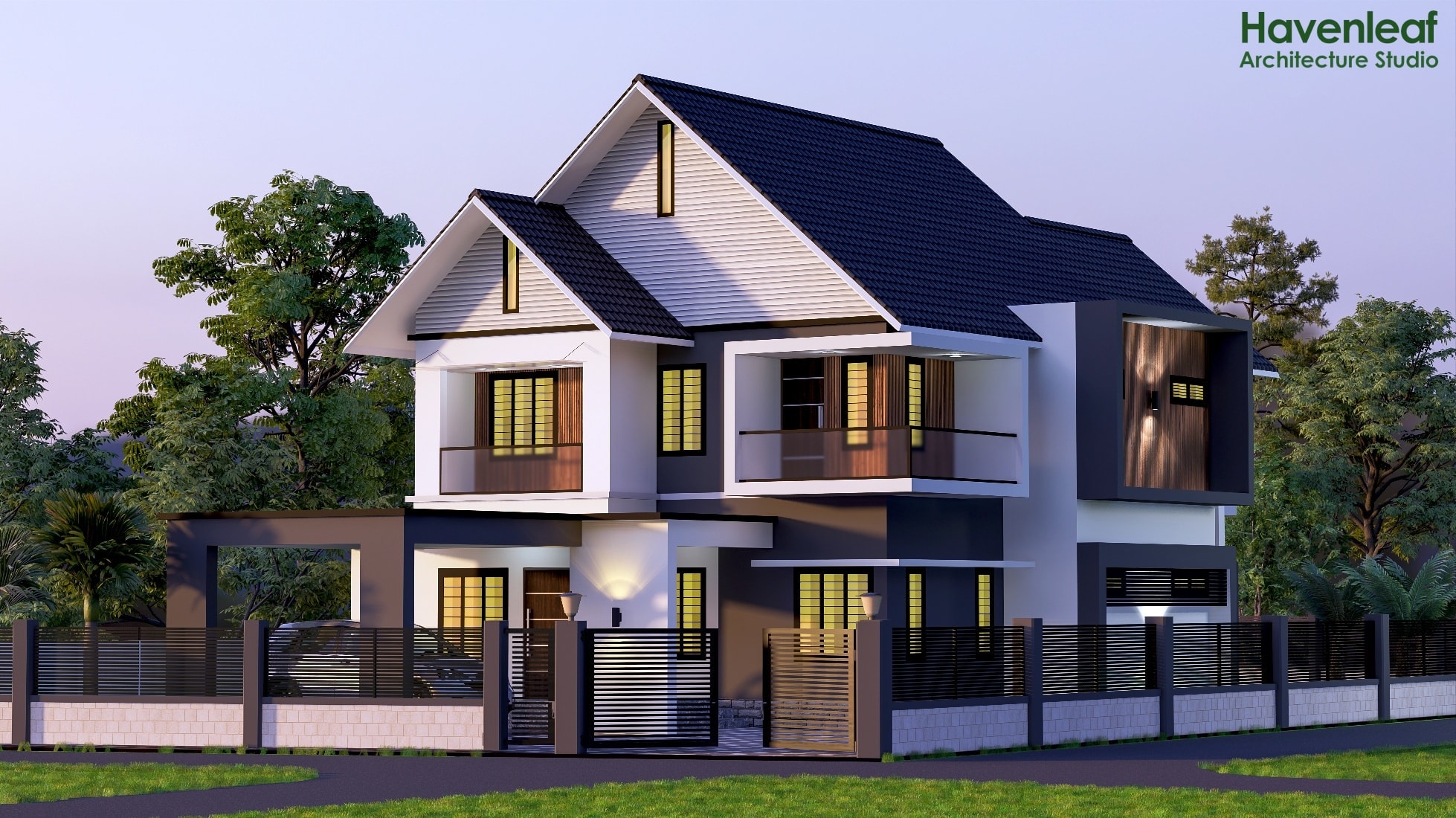 Residence – HAS 0255
At first glance it looks like square boxes stacked on top of each other. The cube is in the style of a house. This 2538 Sq.FT house will cost around 90 lakhs. The walls around the house were built like grills. In the meantime, you can enjoy the beauty of the house from the outside. The walls are decorated with two colours - light grey and light brown. Designer Ar. Anu Treesa Abraham says that this will give a warm feeling to the whole house.
Location
Chethimattom, Pala
Contemporary Fusion Architecture
One of the great beauties of architecture is that each time, it is like life starting all over again.
Renzo Piano
The house has four bedrooms. The elevation of the house is done as box projections. The master bedroom is designed in a premium look and this is the only one room designed in the ground floor. There is one courtyard placed under the stairs. The prayer unit is designed above the internal courtyard and below the stair. The stair area started from one side of the dining room and adjacent to the drawing room.The courtyard is designed with double height. The double height will give more light and fresh air inside the house. U-shaped working kitchen and kitchenette designed in the east side. The first floor was designed with two balconies and 3 bedrooms.