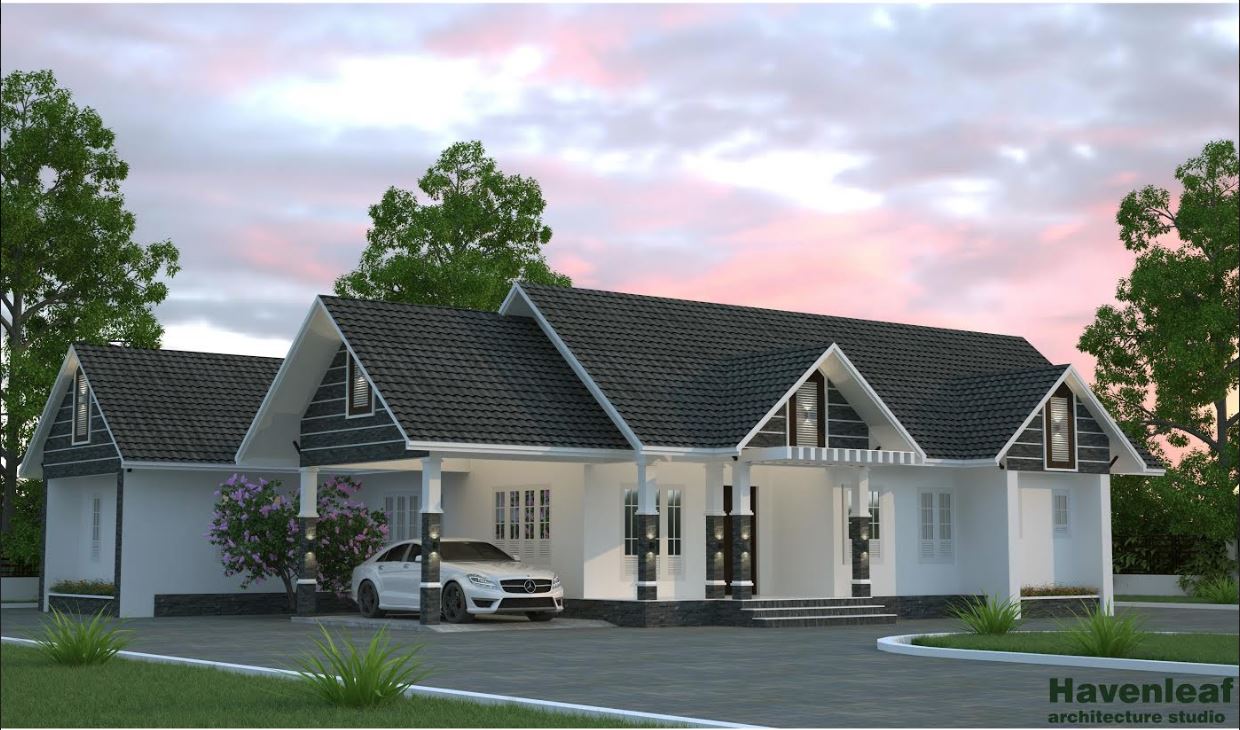 Residence – HAS 0025
Gable roofs and pillars give a classic look to this lovely home. A breezy sitout welcomes the guests to this 2400 square feet home. A prominent drawing room and the family living cum dining area is nicely situated. There is an external courtyard designed and which is visible from living and dining. The master suite offers a deluxe bath and a measure of privacy. These house plans include four bedrooms and 3 bathrooms.
Modern Single Storey Ranch Style Home
Ranch floor plans are single story, patio-oriented homes with shallow gable roofs. Modern ranch house plans combine open layouts and easy indoor-outdoor living. Board-and-batten, shingles, and stucco are characteristic sidings for ranch house plans. This four-bedroom  house plan is sure to be an attractive addition to any neighbourhood.
If you think you are going to be building soon, keep nature in mind. We believe in designing environmentally responsible homes