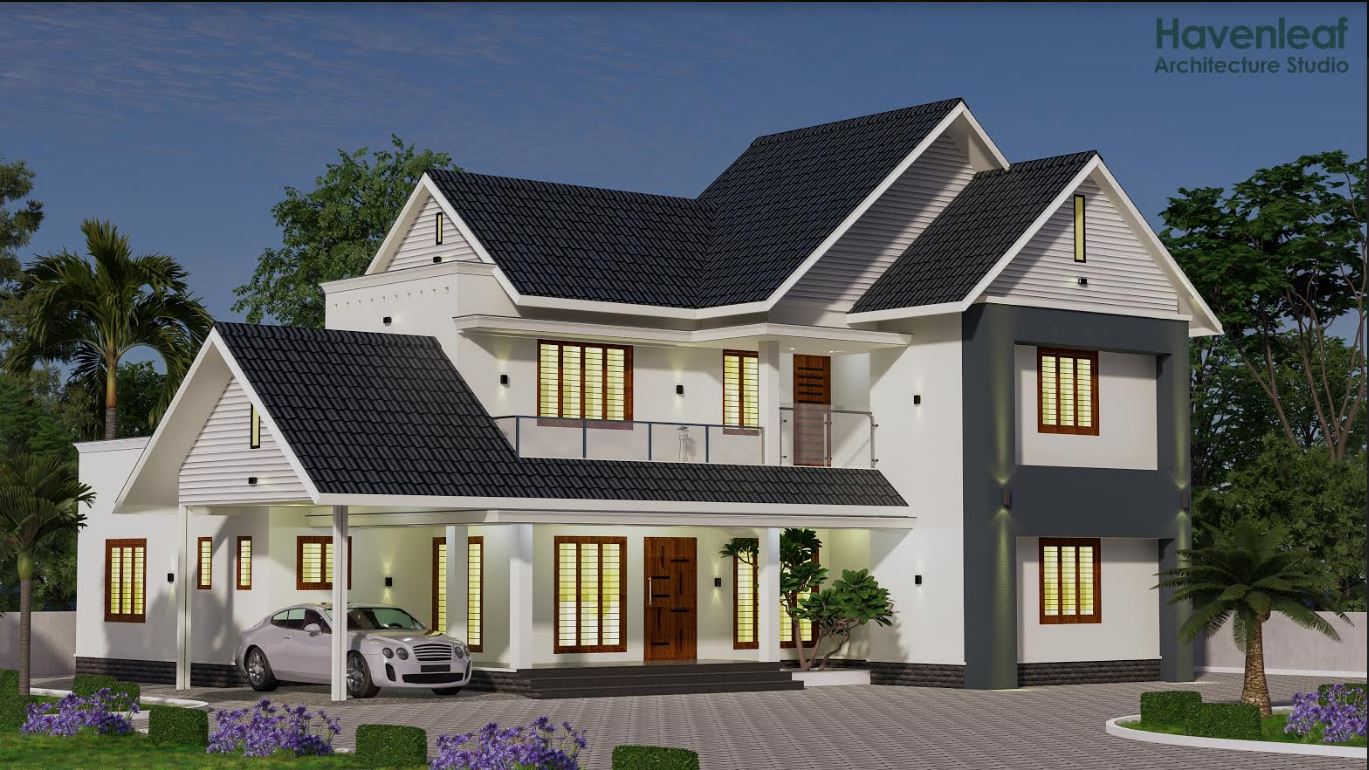 Residence – HAS 0259
The 2750 Sq. FT two storey house is built on 11 cents of land. The design depends on the structure of the plot, we fulfilled our client requirement on this design. Beautiful house that captivates anyone. The house is equipped with a seating area, carport, drawing room, family living, dining, two kitchens, four bedrooms, upper living room and balcony. The 4-bedroom house has two on the ground floor and two on the first floor. Rooms are furnished with attached bathroom facilities. Wardrobe facilities are also provided in the bedrooms. The windows were arranged in several sections to keep them full of wind and light. Entering the guest living room from the L shaped verandah. There is an exterior courtyard designed at the end of verandah. A captivating courtyard design provides a modern home with a special sense of serenity, and allows nature to become a major part of a home's makeup. The house was designed by Ar. Anu Treesa Abraham
Type & Area(Sq.Feet):
Residence, 2750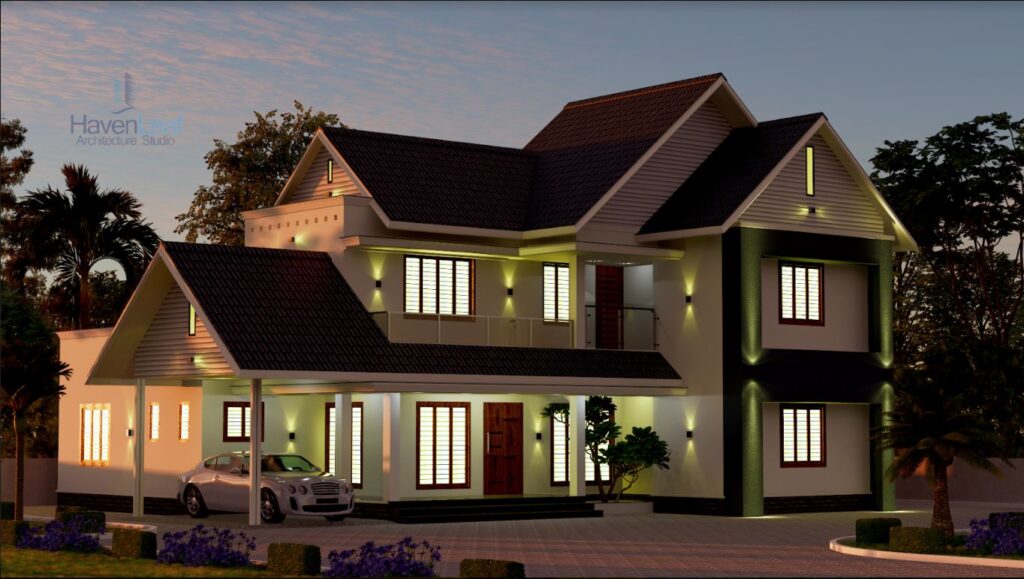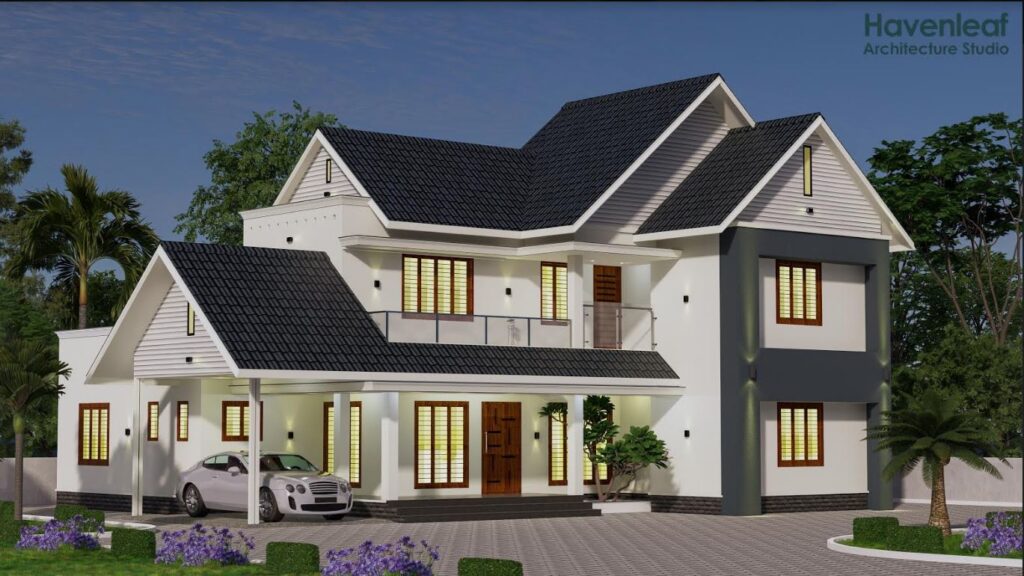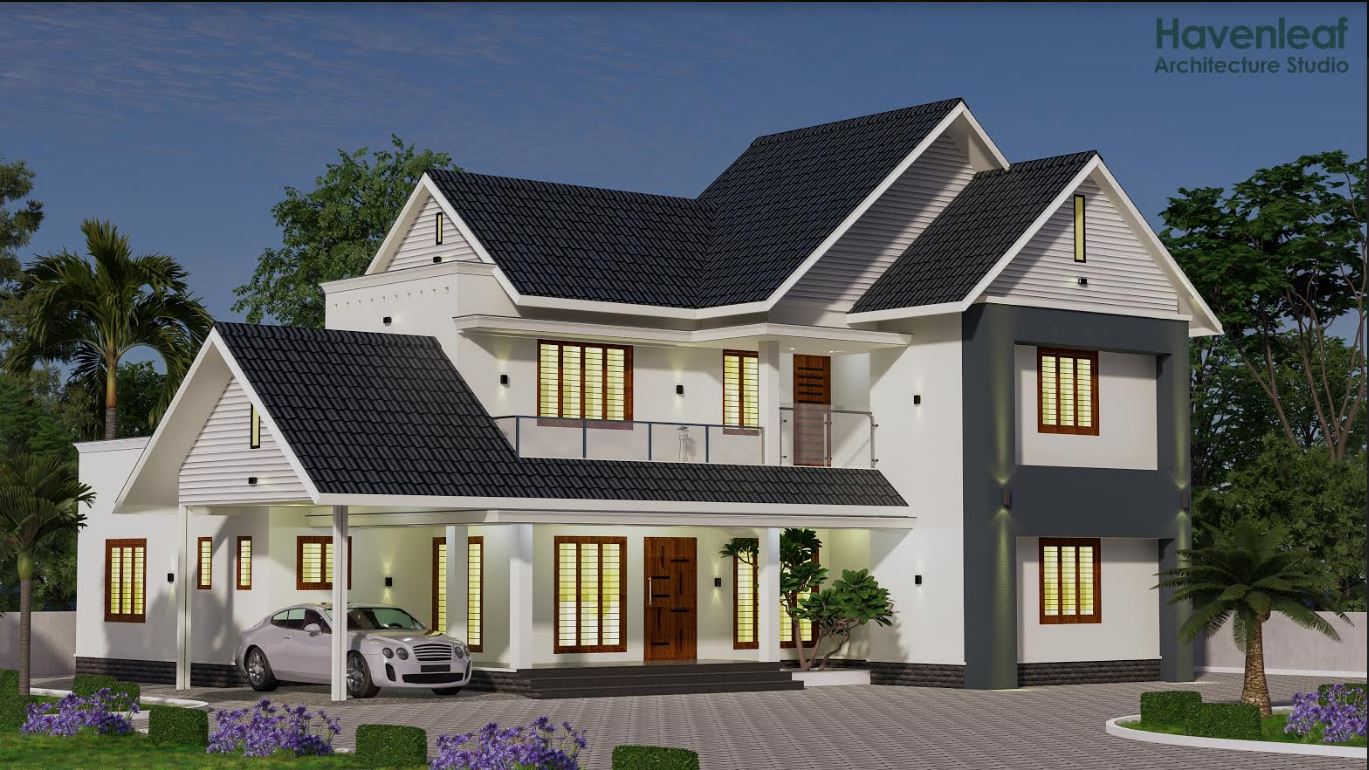 The double-height in the dining room was spacious and attractive while we went to the first floor through the staircase. A new design work was done on a wood theme without providing a wall to separate the dining hall and living room. Prayer unit is placed on the wall of the drawing room. The ladder was set up in the living area itself. An internal courtyard is arranged at the bottom of the ladder. A family dining area has been set up right next to the kitchen. A dining table with seating for 6 was also arranged. The wash area was also set up on the side of the wall and it's conveniently arranged. Kitchen gave new design work. There is also a breakfast counter. The wall is open to transfer food from the kitchen to the family dining area.  
"Design is a plan for arranging elements in such a way as best to accomplish a particular purpose"
Upstairs on the first floor is designed with a spacious upper living room. L shaped sofa is arranged there and the TV was set up on the front wall of the sofa. The ground floor living area can be seen from there. You can access the open balcony directly from the living area. A terrace garden is also placed near to the balcony.